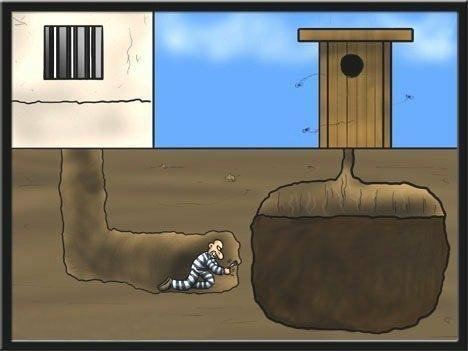 The Mountaineering Society has entered a team for the Jail Break (see below) this weekend, which at the moment consists of Adders, his brother 'Kieron' and 'Fleece' the club mascot, but could contain more.
The reason for this event, apart from being a well planned plot to get rid of Adders for a weekend, is to raise money for RAG charities, by sponsoring competitors to try escaping as far from Brookes as possible without spending any money. They have to barter, blag, maybe even seduce their way away from Brookes to win. Therefore, in the name of charity, we are asking for sponsorship to get rid of Adders for the weekend. In return, Adders is taking along a video camera, so everyone will be able to see the mis-adventures (which there's bound to be plenty of) online.
Every penny will help, so dig deep and get rid of Adders for a weekend. There will be a sponsorship form at the social on Thursday evening and a send off party at Spam afterwards.
These pages wil track their progress.